Apartment Moves in Boca Raton, FL
Your Reliable Choice for Apartment Moves in Boca Raton, FL
When it comes to apartment moves in Boca Raton, FL, our team at Best Boca Raton Movers is the unmistakable choice. With years of experience and unrivaled expertise in handling apartment relocations, we offer specialized services that cater specifically to the unique needs of such moves. As a licensed and insured moving company, you can rest assured knowing that your belongings will be transported safely.
What truly sets us apart from other movers in the area is our unparalleled local knowledge combined with a personalized approach. We possess an intimate understanding of every nook and cranny of Boca Raton and its surrounding areas, enabling us to navigate through any obstacles that may arise during your move. Our sole objective is to provide you with a seamlessly effortless apartment moving experience.
Throughout the entire process, we go above and beyond by offering dedicated customer support at every stage. From the initial consultation and meticulous planning phase to efficient packing and loading techniques, secure transportation equipped with tracking capabilities; all culminating in unloading your possessions and settling into your new abode – we are there for you throughout this transformative journey.
At Best Boca Raton Movers, our ultimate aim is to alleviate any stress associated with your upcoming move by providing comprehensive services tailored just for you. Among these offerings is unpacking assistance upon arrival at your new home – allowing you more time to focus on making memories rather than dealing with mundane tasks. Whether relocating locally within Boca Raton or requiring long-distance movers for an interstate transition, our highly skilled professionals are adept at handling both local nuances as well as vast distances.
Do not allow the mere thought of an impending move overwhelm you. Place your trust unequivocally in Best Boca Raton Movers for all your apartment moving requirements in South Florida's picturesque landscapes. Contact us today for a complimentary quote on your next relocation endeavor; reach out to our seasoned team who are poised to ensure a seamless transition into the embrace of beautiful Boca Raton.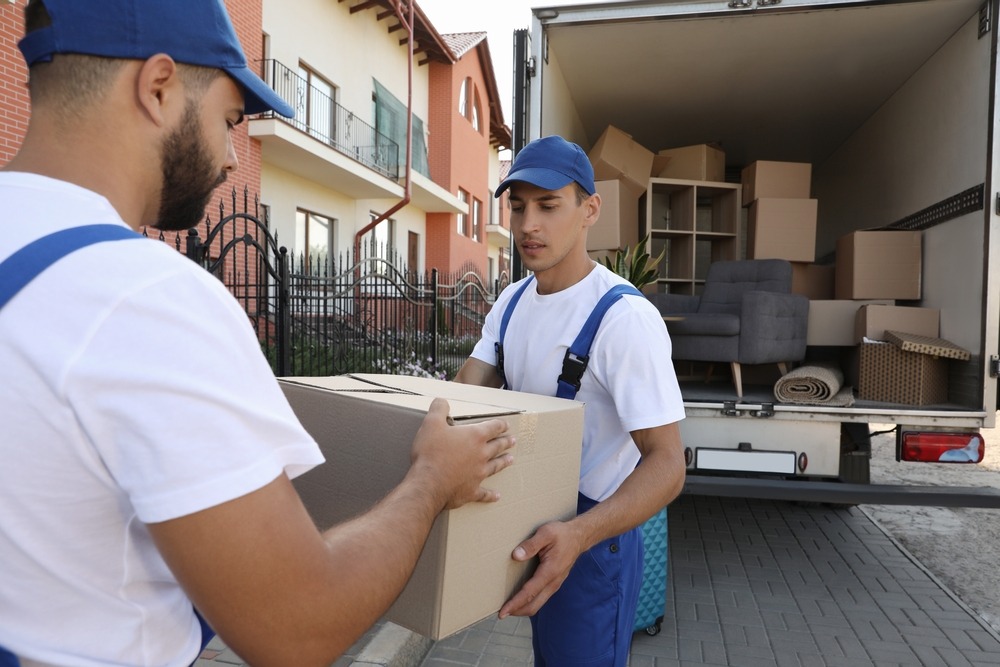 Seamless Apartment Relocations: Showcasing Our Expertise
Our expertise lies in the specialized services we offer for apartment moves. Whether you're relocating locally within Boca Raton or venturing across long distances, our team at Best Boca Raton Movers possesses the necessary skills to cater to your unique requirements. We understand that moving can be an overwhelming experience, particularly when it involves transitioning from one apartment to another. Therefore, we have designed specialized services exclusively tailored for such moves.
As licensed and insured movers, we prioritize the safety and security of your belongings throughout the entire relocation process. Our team comprises experienced professionals who have undergone rigorous training to ensure efficient packing and loading of your items onto our meticulously-maintained moving trucks. Regardless of whether you need us to transport a few boxes or an entire house full of furniture, you can confidently entrust us with your possessions.
In addition to our top-notch relocation services, we also provide storage solutions for those seeking temporary or long-term storage options. Our secure facilities located in Palm Beach County guarantee the safekeeping of your belongings until you're ready to retrieve them. With Best Boca Raton Movers by your side, every aspect of your move is handled by a trusted family-owned and operated business.
Reach out to us today for a complimentary estimate on your upcoming apartment move in either Boca Raton or West Palm Beach area. Throughout the entire process, our dedicated customer support team will be available to address any questions or concerns you may have. Witness firsthand how professional movers in Boca Raton can make all the difference as they attend to every detail of your move with utmost care and attention.
Why Choose Best Boca Raton Movers for Apartment Moves?
When it comes to apartment moves in Boca Raton, prepare to be perplexed and amazed by the extraordinary services offered by Best Boca Raton Movers. Our team of local experts will leave you bursting with satisfaction as they add a personal touch to every move, handling your belongings with utmost care and attention. The challenges of apartment relocations are no match for our specialized services tailored specifically to meet your unique needs.
Prepare yourself for a mind-boggling experience when you choose Best Boca Raton Movers for your apartment move. We are committed to providing an unparalleled hassle-free journey that will leave you scratching your head in astonishment. Our dedicated customer support team will accompany you throughout the entire process, from the initial consultation and planning stage all the way through unloading and settling into your new abode. Leave all the details to us while you immerse yourself in this bewildering new chapter of your life.
But wait! There's more! Brace yourself as we offer moving insurance and full value protection options that will leave you breathless with relief knowing that your precious furniture and belongings are safeguarded during transit. Equipped with state-of-the-art moving equipment designed to maximize efficiency, our team can expertly pack, load, transport, track, unload, and settle in at your new place faster than you can say "abracadabra." Be it a long-distance teleportation or an interdimensional relocation adventure; rest assured we have mastered the art of bewitching moves.
At Best Boca Raton Movers, we take pride in meticulously planning each move down to every last detail before executing them flawlessly like magicians performing their greatest tricks. Our experienced movers understand how important it is for mere mortals like yourself to save money without sacrificing top-notch service quality. Prepare yourselves for astonishingly competitive pricing that defies logic but never compromises on excellence.
So why delay? Allow Best Boca Raton Movers' local experts to bewitch you with their moving prowess and make the entire process an enchanting, stress-free experience. Contact us today for a free quote or summon our dedicated apartment moving team who will gladly guide you through each bewildering step of this mesmerizing journey.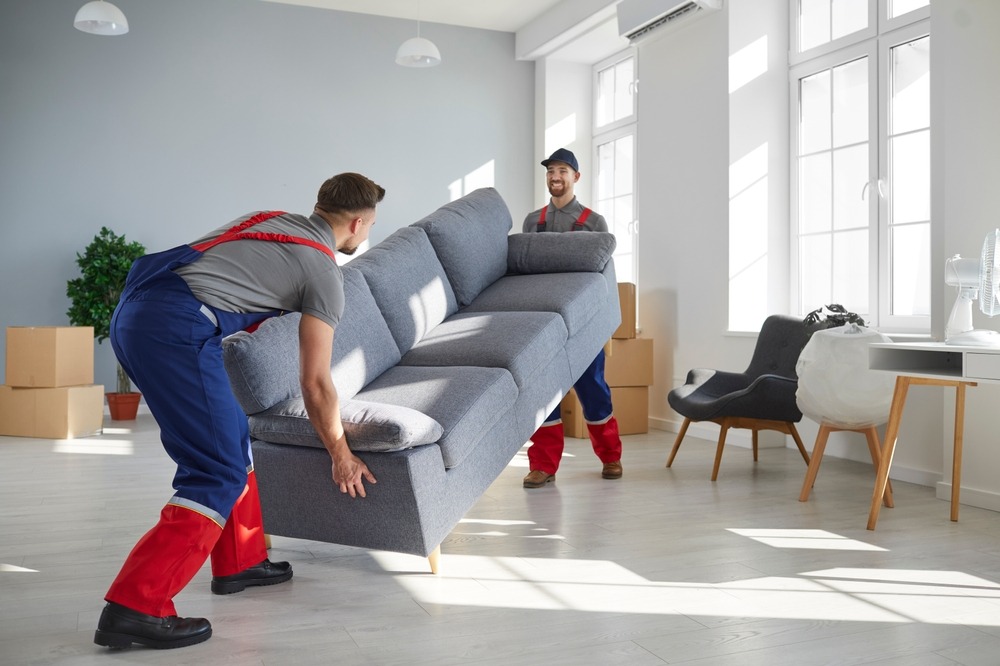 Our Apartment Moving Process
Our apartment moving process is a labyrinthine journey that commences with an initial consultation and planning session. We are acutely aware that each move possesses its own enigmatic qualities, thus we invest the necessary time to unravel your distinctive needs and requirements. Our team of erudite experts will work in close quarters with you, engendering a bespoke moving plan that seamlessly aligns with your schedule and budgetary constraints. Whether you traverse local terrain or venture across state lines, our seasoned movers possess the sagacity and proficiency to orchestrate an effortlessly smooth transition.

The art of efficient packing and loading assumes paramount importance in ensuring triumph during an apartment move. Our dexterous professionals employ top-tier packing materials to meticulously encase all your possessions, assuring their impregnability throughout transportation's tumultuous odyssey. Each article is handled tenderly, with utmost care lavished upon fragile entities and invaluable treasures alike. Our express logistics capabilities enable us to load everything onto our trucks expeditiously, as if propelled by some unseen force.

When it comes to safeguarded conveyance and unswerving tracking mechanisms, Best Boca Raton Movers reigns supreme. As inheritors of a familial enterprise bolstered by years of industry expertise, we regard the sanctuary of your belongings as sacrosanct throughout this entire sojourn. A fleet consisting exclusively of well-maintained trucks stands at our disposal; these vehicles are equipped with advanced tracking systems which serve as vigilant sentinels allowing us unfettered surveillance over the progress made by your shipment at any given moment.

Unburdening yourself from this arduous trek becomes effortless when met with unloading assistance courtesy of our professional movers who approach their task methodically according to your directives—ensuring meticulous placement within designated chambers or zones where they properly belong. From inception till finis we strive for service excellence—our unwavering commitment ensures that come Monday morning when embarking upon this fresh chapter of your life, you shall be embraced by a sense of comfort and contentment.

Best Boca Raton Movers proffers complimentary estimates for all apartment moves as we firmly believe in transparency and forthrightness when it comes to providing accurate pricing information upfront. We implore you to contact our unwaveringly dedicated customer support team today for further enlightenment regarding our dependable apartment moving services!
Tips for a Stress-Free Apartment Move
When it comes to preparing for your apartment move in Boca Raton, the process can be quite perplexing. There are a myriad of steps you can take to ensure a stress-free experience, but where do you begin? The answer lies in decluttering and organizing your belongings before the moving day arrives. This burst of activity will not only streamline the packing process, but also save precious time and effort when unpacking in your new abode. It's truly an enigmatic dance between efficiency and simplicity.
Additionally, consider creating an inventory list that meticulously details all your items. This act of organization brings forth a sense of order amidst the chaos that is moving. Label each box accordingly with care and precision, as if solving a complex puzzle. By doing so, you will unlock the key to locating specific items effortlessly once you're settled into your new space.Moving can be an overwhelming endeavor that tests even the most composed individuals. However, fear not! With proper planning and organization akin to unravelling a labyrinthine maze, any potential stressors along this journey can be minimized or eliminated entirely.
One invaluable tip is to entrust professional movers who possess expertise in navigating apartment moves within Boca Raton or its nearby areas such as Boynton Beach or Pompano Beach. These seasoned professionals offer not only their physical strength but also their astute skills in packing services – like sorcerers weaving spells of tranquility during this tumultuous period.By selecting these experienced individuals who exhibit quality workmanship throughout every nook and cranny of the moving process, rest assured that your cherished possessions will receive tender care from start to finish. Allow yourself to revel momentarily in this paradoxical notion – finding peace amidst commotion.
Once you've successfully completed what seemed like an insurmountable task – thanks partly due to the diligent assistance of Best Boca Raton Movers or any other esteemed company residing on Federal Hwy – it's finally time to settle into your new dwelling, a sanctuary for this exciting chapter in your life. As you embark on this mystifying adventure, take a moment to explore the enigmatic neighborhood that awaits you. Familiarize yourself with local amenities such as restaurants, parks, and shopping centers nearby. Revel in the awe-inspiring beauty that surrounds you like an intoxicating aroma – an ethereal scent that lingers in every corner of beautiful Boca Raton.
If possible, immerse yourself further into this tapestry of enchantment by reaching out to neighbors or joining community groups online. Let curiosity guide you through uncharted territories and ignite meaningful connections along the way. Embrace change as if embracing a riddle waiting to be solved and savor each fleeting moment spent within these hallowed grounds.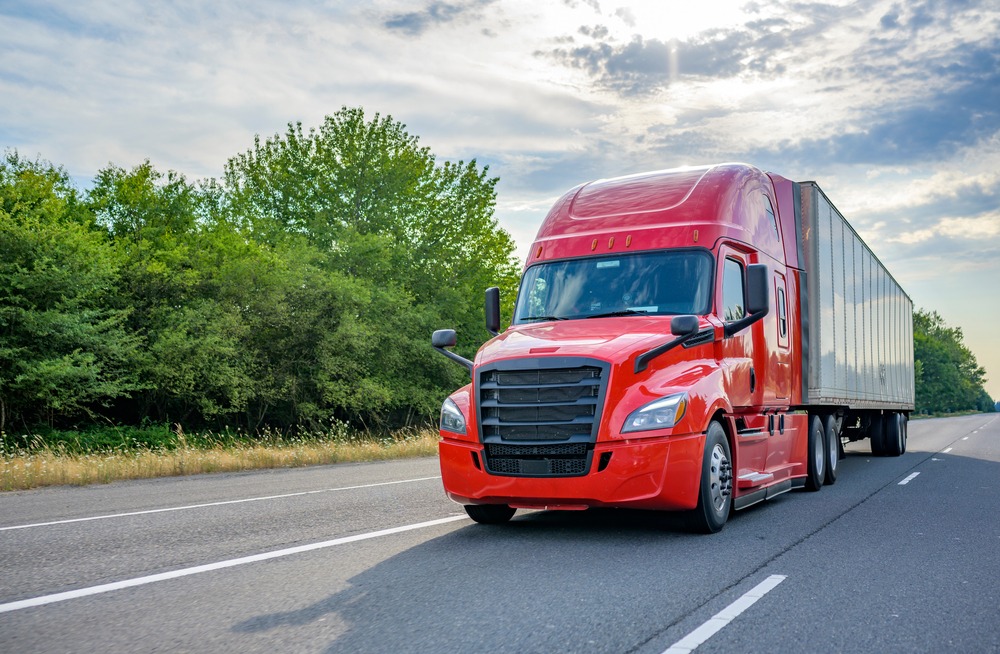 Contact Us for Your Apartment Move
When it comes to the perplexing task of apartment moves in beautiful Boca Raton, FL, look no further than Best Boca Raton Movers. Our renowned expertise lies in providing specialized services for apartment relocations, all backed by the necessary licenses and insurance to put your mind at ease.

But what truly sets us apart from other moving companies is our team of local experts who infuse each move with a burst of personalized attention. From the moment you take that first step and reach out to us for a free quote, our dedicated customer support team will be there every step of the way, guiding you through this bewildering process. We understand that moving can often be overwhelming and anxiety-inducing; therefore, we strive to transform it into an experience devoid of hassle or complication.

The journey towards your new abode begins with an initial consultation and planning session where we meticulously ensure that all your requirements are met. Our efficient packing techniques combined with our skillful loading methods guarantee the utmost safety for your beloved belongings during transportation from point A to point B. And rest assured, we offer secure storage options should you require them – whether it's a short-term stay or a long-distance voyage ahead.

At Best Boca Raton Movers, we proudly proclaim ourselves as one of the premier moving companies within this vibrant region. Our experienced men arrive promptly at your doorstep armed with all the necessary tools and equipment needed to orchestrate a seamless move. Whether you're seeking residential relocation assistance or commercial moving services, consider yourself covered under our capable wings.

So why wait? Reach out today to request a complimentary quote for your upcoming apartment move or simply get in touch with our consummate professional team at Best Boca Raton Movers. Allow us to shoulder the burden while ensuring that every aspect of your transition is executed flawlessly – resulting in an unparalleled and stress-free moving experience from start to finish.
Frequently Asked Questions
EXPERIENCE A STRESS-FREE MOVE TODAY!
Get in touch with Best Boca Raton Movers at 1-561-448-3989 for dependable and effective moving solutions. Enjoy a hassle-free move today!