For dependable and effective moving services in Boca Raton, FL, trust our experienced team as your preferred choice. We strive to provide a seamless and hassle-free moving experience to our valued customers.
Your Trusted Moving Experts: Best Boca Raton Movers
As a locally-based moving company, we have an in-depth understanding of the unique requirements and hurdles related to moving in the Boca Raton area. Our team of skilled movers is committed to ensuring a smooth and stress-free moving experience for you.
From the moment you reach out to us until the last item is unpacked, your satisfaction and the safety of your possessions are our top priorities. We possess expertise in both residential and commercial moves, enabling us to handle a wide range of moving needs.
With our moving services, you can have complete confidence that your move is being handled by professionals who take care of every detail. Whether your move is local or interstate, we are here to provide dependable, efficient, and customized moving solutions.
Select us as your moving partner, and enjoy the peace of mind that comes from entrusting your move to experienced professionals. Let us assist you in making your move a successful and unforgettable one.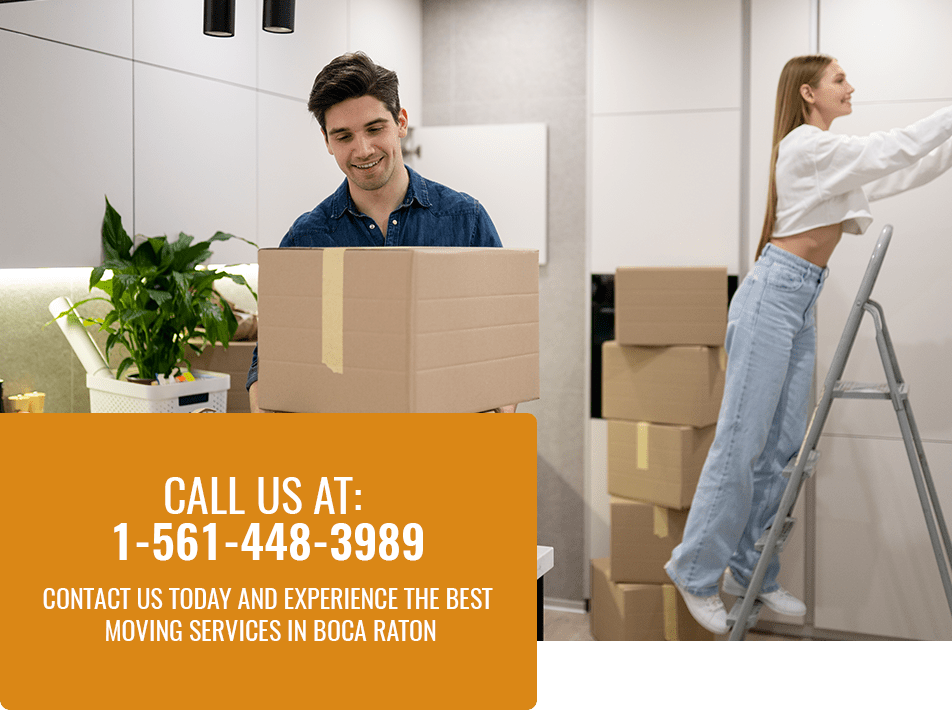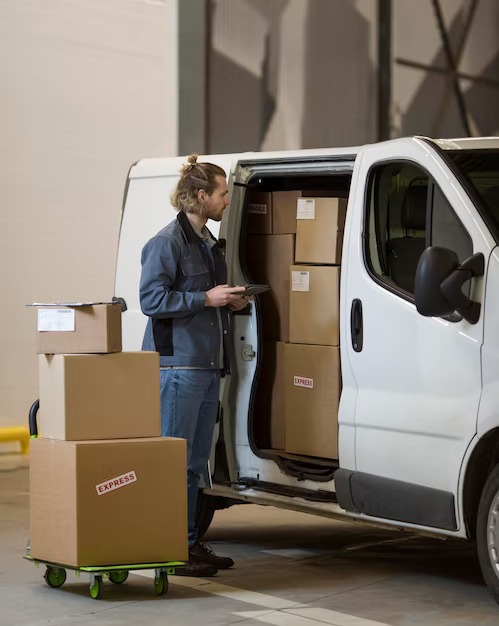 Premier Moving Partner Best Boca Raton Movers
Welcome to Best Boca Raton Movers, your top-notch moving partner located in Boca Raton, FL. Our company has gained a reputation as a trusted and reliable moving service provider by continuously striving for excellence and ensuring customer satisfaction.
Our team of highly skilled movers possesses the expertise and experience needed to handle all aspects of your move with precision and meticulous attention to detail. Whether you require residential relocation, commercial moving services, or even car shipping, we offer dependable and efficient solutions tailored to meet your unique requirements.
At Best Boca Raton Movers, we place utmost importance on the safety of your belongings and the seamless execution of your move. By choosing us as your trusted moving partner, you can embark on a stress-free and seamlessly orchestrated moving journey.
Select the premier moving partner for Boca Raton and entrust your move to Best Boca Raton Movers. Allow us to play a significant role in ensuring the success of your relocation.
At Best Boca Raton Movers, customer satisfaction is our utmost priority. We take great pride in delivering dependable, efficient, and high-quality moving services to our valued clients in Boca Raton, FL, and beyond. Instead of simply relying on our claims, we invite you to hear directly from our satisfied customers. Through this testimonials section, we proudly share their experiences and feedback, providing you with genuine insights into the seamless and stress-free moving journeys we offer. Discover why countless individuals and businesses trust Best Boca Raton Movers and let their testimonials attest to the excellence of our services.
I had an amazing experience with Best Boca Raton Movers for my recent residential move. Throughout the entire process, their team displayed exceptional professionalism and efficiency. They handled all my belongings with great care, and their attention to detail was truly impressive. My move was stress-free, and I wholeheartedly recommend Best Boca Raton Movers to anyone who needs reliable and high-quality moving services.
I am extremely grateful to Best Boca Raton Movers for the outstanding service provided during my business relocation. Their team went above and beyond to ensure a smooth transition and minimize any operational disruptions. Their professionalism and organizational skills throughout the process were outstanding. I had complete peace of mind knowing that my office equipment and important documents were in safe hands. Best Boca Raton Movers is undoubtedly the preferred choice for businesses seeking efficient and dependable moving solutions.
EXPERIENCE A STRESS-FREE MOVE TODAY!
Get in touch with Best Boca Raton Movers at 1-561-448-3989 for dependable and effective moving solutions. Enjoy a hassle-free move today!